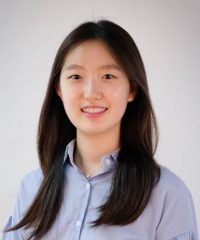 Greetings!
My name is Seoyeon Yu, currently a junior attending Tianjin International School. It is my pleasure to serve as the President of the General Assembly for TIANMUN VIII, which will mark my tenth MUN conference.
I clearly remember attending my first conference as an intimidated delegate having a hard time getting used to the complicated conference procedures. However, with the help of fellow delegates, I was soon able to find the joy of discussing and exploring numerous world issues while cooperating with others to create a feasible resolution. Delegates, I hope you can take this opportunity to learn the joy of discussion and cooperation as well. TIANMUN will undoubtedly surprise you with valuable experiences that will serve as a foundation to become a world leader.
I strongly encourage all delegates to prepare thoroughly and work together to create a productive conference surrounding the issues of global sustainable recovery. Do not hesitate to ask us questions. Step out of your comfort zone and challenge yourself!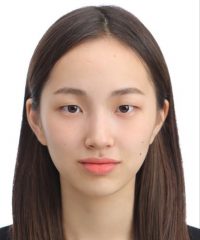 Dear delegates, fellow chairs and esteemed guests,
I'm Nicole Choi from Wellington College International Tianjin. It is my greatest pleasure to serve as the Deputy Chair of the General Assembly at TIANMUN VIII. This will be my fourth conference and first time serving as a chair.
I do understand that it can be exacting at first to speak up to deliver your point in front of a large group of people. However, I strongly encourage you to raise your placards high, make POIs, speeches and amendments and just give it your best shot! Don't worry even if you struggle, as Aristotle said, "For the things we have to learn before we can do them, we learn by doing them." I sincerely hope that delegates will be able to learn, develop and perform their skills while making new friends at TIANMUN VIII.
Please do not hesitate to talk to me if you have any questions or problems during the conference!
Hello delegate!
My name is SuHan Kim, currently a junior in Tianjin International School. This is my 4th year participating in TIANMUN, and it is such a great honor to serve you as the Deputy Chair of General Assembly for TIANMUN 2020.
Just a few years ago, I was also one of the delegates who has no idea what is going on. I barely made speeches and asked POIs. I know how it feels to make a speech in front of a large group of strangers. However, even though it might be challenging, I really encourage all of you to use to this time to fully engage in the debate and improve your reasoning and public speaking skill. Don't be afraid to make speeches or ask POIs. It is totally fine to make mistakes.
I look forward to having unforgettable memories with you! See you all in the conference!