*COVID-19 EMERGENCY UPDATED
     New Chair for this Committee
          Head Chair: Charlie Yang
          Deputy Chair: SangWon Kim & HwiSoo Ahn
Head Chair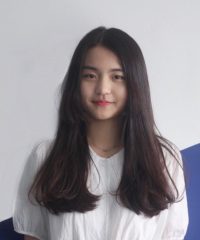 Welcome delegates!
My name is Kimberly Ha, currently a Senior attending the International School of Qingdao. It is my pleasure to serve you as the president of the General Assembly.
TIANMUN has been a conference that helped me reach numerous milestones in my MUN career. Starting as a delegate in TIANMUN who knew nothing about the MUN procedures, I have come a long way being in this position for the same conference.
My journey was not easy. My first speech, my first POI, my first amendment were intimidating, and it took me a lot of courage to stand in front of the crowd. Afraid of experiencing such feelings again, I could have given up attending further MUN conferences. However, the unforgettable memories that the conference has given me outweighed my anxieties and pushed me forward.
I hope you could also feel the same in TIANMUN IX and build on your MUN career from here.
See you in October!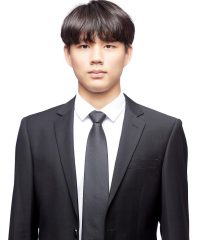 Hello Delegates!
My name is SangWon Kim, currently a senior attending Tianjin International School. This is my 7th MUN conference and 1st conference as a Chair. I am very honored to serve you all as the Deputy Chair of the General Assembly Commission for the upcoming TIANMUN 2021.
I am probably the person that best understands how nervous it will feel when you need to interact and speak in front of other people. I still cannot forget about my first experience in TIANMUN: I was so nervous that I was only able to make 1 speech and 2 POIs. However, if you overcome these nervous feelings by making speeches, you will get used to the debate and realize the real excitement of debating.
I look forward to meeting all delegates and hearing fruitful debates! See you all soon!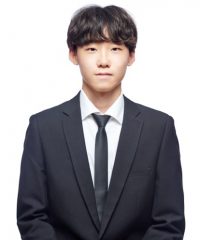 Dear delegates,
My name is HwiSoo Ahn, currently a sophomore attending Tianjin International School. It is my great honor to serve you as the deputy chair of the General Assembly of TIANMUN IX. Since this is my first time being chair, this conference, TIANMUN IX, gives me a massive deal of responsibility and pressure. Meanwhile, I also sympathize with how nervous some inexperienced delegates can be during the meeting.
Flashing back to the first time that I attended the MUN conference. I only made one speech during the whole three-day conference because I didn't have the courage to speak out loud in front of the crowds. As I recall this experience, I fully regret that I didn't have the courage to speak and deliver my idea to other people.
However, I genuinely want all the delegates to be different. If you all show confidence by participating in this conference, why not actively speak out loud and participate? I, as the deputy chair, want you to leave this conference without dissatisfaction. So, I will try all my best to support and gain your courage.
Thank you.