Welcome delegates!
My name is Min Ban, currently attending the International School of Qingdao. It is my utmost honor to serve you as the head chair of the Economic and Social Council of TIANMUN VIII.
I still recall the first time I stood by the podium, not knowing what words my tongue will attempt to utter. After managing to spit out a few words, I felt my heart pounding – not for the reason of being nervous or being ashamed by all the clueless words that I somehow brought out of my mouth, but for the reason of joy that piecing words together to form a speech brought to me. It is the same joy that made me crave to raise my placard ever since. I still keep each of my speeches and POIs close to my heart, albeit some memories became muddy as greater joys from greater speeches accumulated.
Point blank, I am deeply startled that some delegates never manage to embrace such joy. I admit that the courage to raise placards comes from the natural tendency of an individual. Yet, I suggest, indeed, I demand you do not hesitate. Please do not swallow any words back down your throat. No big words and long phrases are necessary- sophistication never makes successful speeches. Your points will always be admired and respected in any circumstances.
I can assure that you will never regret speaking continuously, but you will if you remain silent. I need all of you to know the joy I felt at my first conference. And for that sake of the joy that hopefully will permeate through all of you, I promise that I will cherish and applaud each and every bits of your thoughts. I cannot wait to meet you, truly with my most sincere heart.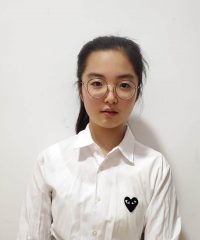 My name is Esther Jeong, currently attending International School of Qingdao as a junior. It is my utmost honor to serve you as the deputy chair of the Economic and Social Council.
TIANMUN VIII will be my 6th conference and first time as a chair. Like many other delegates would be, I also am very excited and nervous for the conference.
I remember my first two conferences as an inexperienced delegate. I made lots of mistake and had embarrassing moments. But as I attended more conferences, I was able to learn from those mistakes and was able to gain confidence.
I am looking forward to meeting and working with everyone and hopes that this conference to be memorable. See you guys in the conference! 😀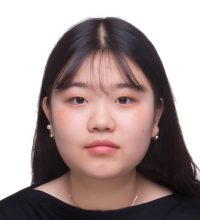 Hello delegates, this is Jina Yoo currently a senior in Qingdao Daewon International School (QDIS). It is my pleasure to serve you as the Deputy President for the Economic and Social Council (ECOSOC). I am going to try my best to break the ice and make the conference more amusing and briskly. It also needs all of the delegates' collaborations, since this is not something I can achieve alone. There is one thing you should cooperate with me is do not feel fear and please feel free to approach the podium. Let's try to show our best cooperation.
I hope you can present your infinite potential at TIANMUN. See you soon!