*COVID-19 EMERGENCY UPDATED
    New Chair for this Committee
          Head Chair: Yunsoo Cha
          Deputy Chair: Leonhard Nagel & Elaine Sun
Head Chair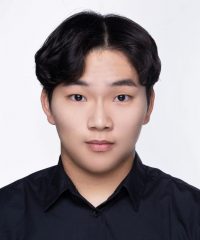 Greetings!
My name is Daniel Park, currently a senior attending the International School of Qingdao. It is a privilege to serve you as the Head Chair of the Economic and Social Council for TIANMUN IX. This year's TIANMUN will be my 11th MUN conference and 6th conference serving as the student officer.
By acknowledging the theme of TIANMUN IX: "Urgent Solutions for Urgent Times", it is now your responsibility to represent your delegation and propose urgent solutions for urgent times. I highly encourage each participant not to be intimidated from expressing their opinions and seize this opportunity of manifesting their leadership. TIANMUN IX will definitely allow every delegate to push themselves in developing their leadership potentials.
I'm eager to have a fruitful debate and discuss innovative solutions to solve global issues. See you all at TIANMUN IX!
Esteemed delegates and fellow chairs,
I'm Leonhard Nagel, currently an 11th grader at the International School of Tianjin. This will be my third TIANMUN conference, and I am honored to serve as the Deputy Chair of the Economic and Social Council.
I'd encourage delegates to research the issue they are writing a resolution on well, maybe looking at some sources which go beyond just the chair report. Though, a chair report gives you a fairly good overview over the topic it's about, so it's probably a good idea to read all three chair reports before the conference.
I'm looking forward to seeing thoughtful and interesting solutions proposed for the issues which will be discussed in ECOSOC. Most of all though, I hope that delegates and chairs will enjoy their time and have a fun and memorable conference at TIANMUN IX.
See you guys at the conference!
Greetings!
My name is Qixuan Sun, often called by the name Elaine. I am currently a junior attending Tianjin International School. It's my pleasure to serve you as the Deputy Chair of the Economic and Social Council.
Recalling the memory of my very first conference, I still remember that I sat anxiously in the conference room and sweated cold for three days straight. Thus, I completely understand the uneasiness you may feel if you are a novice in MUN. Nevertheless, don't be nervous! Everyone has been a first-time delegate at one point, and there will be many delegates with few experiences just like you at the conference. Whether you are a beginner or an experienced delegate, I hope you can take this conference as an opportunity to voice your opinion, connect with others, and most importantly, enjoy yourself. Please do not hesitate to make your ideas heard, and feel free to ask me any questions!
See you all in October!