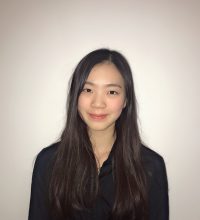 Hey there!
My name is Isabel Xing, currently a senior. It is with my greatest honour to be serving as your Head President in Advisory Panel of TIANMUN 2020.
Though as frightening as it may seem, MUN is truly a wonderful experience that will bring you priceless growth, both in your confidence and your public speaking skills. The best advice I can give you is to research thoroughly and make sure you are prepared. Having been to four conferences, MUN has brought me countless benefits such as improvement in sentence fluency, critical thinking skills and exposure to global issues. I believe in all of you and am confident that each of you will try your best to step out of your comfort zone!
I am looking forward to a treasurable time with you all 🙂 See you soon!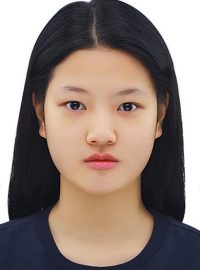 Welcome to TIANMUN 2020! My name is Paulina Jung, currently a Junior attending International School of Qingdao (ISQ), and I am beyond excited to be serving as deputy president of Advisory Panel. Although this is only my 4th TIANMUN, I am thrilled to bring my MUN experiences as deputy president of AP at TIANMUN 2020. Above all, I am excited to meet, work, and learn from you all! I hope to make this experience not only rewarding but also thoroughly enjoyable for everyone involved. The initial goal I want to reach throughout this conference is safeguarding peace, protecting human rights, establishing the framework for international justice, and promoting economic and social progress. The key to these goals are on your hands.
I remember my first conference as a delegate who struggled to give a speech to the house and shouting out 'third' when I was supposed to say 'second' for every motions. Just give yourself a wonderful chance to enjoy the conference.
I look forward to meet you! See you in October!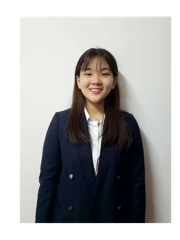 Hi! My name is Taeeun Kim, and I'm very delighted to serve you as a deputy chair of the Advisory Panel for this year's TIANMUN. I am currently a junior in Tianjin international school, and this year is my 4th year participating in the MUN conference.
When I first participated in the MUN conference, I remember hoping that my chairs would not randomly call my name. I was very shy to make POIs or speeches and wanted the debate to finish as soon as possible. However, as I was getting more experienced, I was able to speak up in front of many people and enjoy debating about world issues. Although I know that some of you may have difficulties in making speeches and POIs, I strongly urge every advisor to speak up. MUN is a great place to think critically, learn global issues, and interact with new people.
See you soon!