*COVID-19 EMERGENCY UPDATED
    New Chair for this Committee
          Head Chair: Ellyn Kim
          Deputy Chair: SoYi Yu & Charlie Zhao 
Head Chair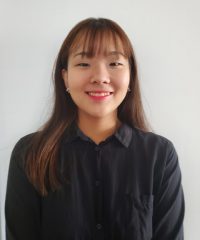 Greetings!
I am Taeeun Kim, currently a senior attending Tianjin International School. It is my utmost honor to serve as the Head Chair of the Advisory Panel for TIANMUN IX. TIANMUN IX will be my 10th MUN conference and my last TIANMUN.
I still feel embarrassed when I recall my first MUN conference. MUN procedure was too complicated for me, and I was too shy to make speeches. Looking at high-school students who were professionals at MUN, I was afraid to speak up. But after stepping out of my comfort zone, I could truly enjoy MUN. For those of you who are new to MUN, step out from your comfort zones and challenge yourselves. I hope all advisors can make the debate intense and find joy in discussing world issues. TIANMUN will provide you with great opportunities to think critically, learn about global issues, and interact with new people. If you have any problems or questions, do not hesitate to talk to us. Be prepared, and see you all in October!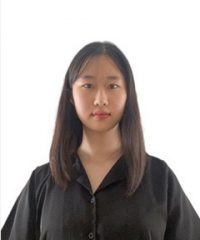 Welcome advisors!
My name is SoYi Yu, and I will be serving as your deputy president of the Advisory Panel in TIANMUN 2021. This year will be my first year participating in the conference as a chair, and I am very excited for the conference as well as to meet all of you!
I remember myself beginning as a delegate who had a hard time following the complex conference procedures and being afraid to speak. However, after getting more experienced at MUN, I was able to overcome my fear of speaking and eventually became one of the most active speakers at the conference. What I want to say is that all the nervousness and fear you may experience at the conference is completely natural.
Therefore, advisors, I strongly encourage you to push yourself and speak up. Although taking that one step may be difficult, participating will be extremely easy after that one step.
See you soon!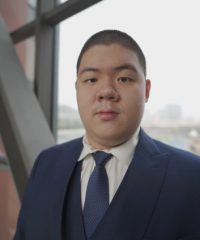 Greetings.
My name is Charlie (Kai) Zhao, a senior from Qingdao No.1 International School of Shandong Province and a student of École hôteliere de Lausanne. I will serve as the deputy chair for advisory panel.
This will be my last TIANMUN conference before my high school journey ends. My MUN journey might be tougher than many of you. In my first conference, I gave up—I was quitting the conference at the second day. However, I was fortunate because my MUN director did not gave up on me. She trained me on how to do Pois, speeches and resolutions. She forced me to speak up and built my confidence—which I could be a successful MUN student today.
I would like to repeat this phrase once again when I was a Deputy Secretary General: all
delegates, no matter for what reason you joined our MUN conference, this is a time to be
confident, to be professional, and most importantly to be delightful; a time to practice your public speaking in English; and a time to meet various new friends in a professional conference.
It is my pleasure to see all of you in advisory panel.