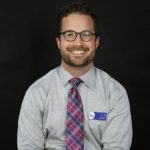 Hello, my name is Mr. Way, and this is my 5th year as the MUN Director here at Tianjin International School. Welcome to TIANMUN IX. We are so excited to host you for another exciting, meaningful, and friendly conference. I encourage you to dive deep into the debate about urgent solutions for urgent times.
With each passing year of COVID, I am reminded of the incredible value of MUN. Our students get a chance to practice finding solutions to global problems and meet students from all over China and the world. In an ever-shrinking and isolated globe, these conferences become even more valuable. Thank you for coming to TIANMUN IX. I look forward to seeing you soon!
Thank you,
Mr. Way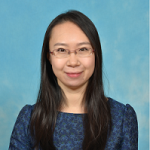 Hello, my name is Mrs. Zhang, it is my 7th year working as Secondary TA at Tianjin International School and my first time participating TIANMUN.
I am so excited to have the opportunity to help and learn through the event including preparing for, hosting and attending the conferences. Within the years I had worked at TIS, I heard that many brilliant students learn and grow much through their memorable experience in MUN. I believe this year you will harvest even more, as you will search solutions for various problems caused by the more complex world situation due to COVID and other factors. Again, I am so happy to be part of you and am willing to offer as much help as I can to achieve your goals!
Thank you,
Mrs. Zhang