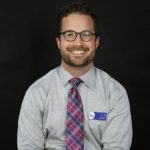 Hello, my name is Mr. Way, and this is my 3rd year as the MUN Director here at Tianjin International School. Welcome to TIANMUN VII. We are so excited to host you for another exciting, meaningful, and friendly conference. I encourage you to dive deep into the debate about the paradox of development in the modern world. We have entered an incredible time in human history. Worldwide poverty is decreasing, and many LDC are becoming more and more developed. What is the cost of such development? How can we move forward responsibly? Which countries will lead in the 21st century? I hope you and your fellow delegates discuss this and so much more. Thank you again for coming to  TIANMUN VII.
Greetings!
My name is Lily Liang,—an assistant to the director of TIANMUN VII. I am delighted to welcome you to this inspiring and competitive event.
Students from all over the world have been equipped to be confident speakers, influential leaders, and excellent team players through participating in MUN.
TIANMUN VII team has got into gear for preparation.  I believe that the experience of Tian MUN will make a tremendous change in who you are.