*COVID-19 EMERGENCY UPDATED
    New Chair for this Committee
          Head Chair: Daniel Park
          Deputy Chair: Jason Lee & Esther Jeong
Head Chair
Greetings!
I am Yunsoo Cha, a senior attending Tianjin International School. It is my utmost honor to serve you all as the Head Chair of the Environment Commission in TIANMUN IX.
Looking back at my first conference, I was simply a first-timer thrown into the world of MUN. I hesitated to make speeches and POIs, and honestly, it took me a while to get used to the large crowd of people. However, with the help I got from chairs and the encouragement I got from fellow delegates, I was able to step out of my comfort zone and speak with more confidence. Resultantly, the conference was far more enjoyable than I had expected.
Here is what I want to tell you. What you say doesn't have to be perfect. Just give it a try and present your thoughts! Ask for help if you need to! Most importantly, enjoy the conference!
I hope to engage in fruitful and enjoyable debates at this coming conference with every one of you. See you in October!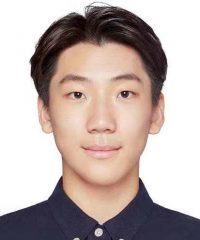 My name is Jason Lee, currently a junior at International School of Qingdao. It is my great honor to serve as a Deputy Chair for Environmental Commission.
Due to COVID – 19, everything changed. Our lives, society, and relationships have been effected by the pandemic. However, our thoughts and opinions should not be stopped by this stupid disease. Delegates, do not be afraid to speak up for your thoughts and opinions. At my first conference, it was hard for me to speak and talk about my issues. However, after speaking once, I learned that it is not hard to talk in front of others. Feeling nervousness is a natural thing, but if you miss your chance to speak, it will not come back to you again. Throughout the conference, I hope all of you can grow as a leader to represent your country and your people!
Greetings delegates,
My name is Dana Kim, a sophomore currently attending Tianjin International School. It is a great privilege to serve you as the Deputy Chair of the Environment Commission in TIANMUN IX, my fifth conference and first time engaging as a chair.
The Environment Commission was the first committee I took upon. Even after three years, I distinctly remember myself asking two POIs each topic before sitting down for the rest of the topic, participating a bare minimum to avoid being called upon by the chairs. Yet, I made several conspicuous mistakes that haunt me to this day. However, the point of this anecdote is not to persuade you to forsake MUN. Instead, I encourage you to make speeches, POIs, and amendments, for mistakes are inevitable. Because I asked two POIs in each topic and because challenged myself by increasing the number each conference even though I understood that I would fail one day, I was able to become the confident debater I am today. I look forward to a conference where we all step up – you as a delegate and me as a first-time chair – and gather unforgettable memories!