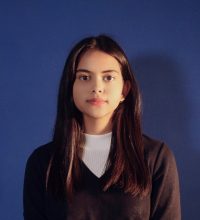 Greetings!
My name is Tuneesha Roy, a senior attending the International School of Qingdao. TIANMUN 2020 will mark my twelfth conference and fifth as a chair. It is a great privilege to be serving as the President of the Environment Commission, where the crucial implications of our day-to-day actions on the environment will be emphasized.
Do you have a question about the main-submitters speech? Ask a Point of Information.
Do you have a question about how the debate works? Ask your chairs!
Do you want to add a clause to the resolution? Submit an amendment!
TIANMUN is a platform to expand your knowledge, reflect on your actions, and propose solutions to the burning issues of our world. Unlock your potential to find a KEY towards Global Sustainable Recovery.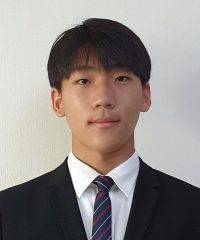 My name is Jason Lee, currently a sophomore at International School of Qingdao. It is my great honor to serve as a Deputy Chair for Environmental Commission.
Due to COVID – 19, everything changed. Our lives, society, and relationships have been effected by the pandemic. However, our thoughts and opinions should not be stopped by this stupid disease. Delegates, do not be afraid to speak up for your thoughts and opinions. At my first conference, it was hard for me to speak and talk about my issues. However, after speaking once, I learned that it is not hard to talk in front of others. Feeling nervousness is a natural thing, but if you miss your chance to speak, it will not come back to you again. Throughout the conference, I hope all of you can grow as a leader to represent your country and your people!
Greetings delegates, chairs, and directors!
My name is Annabel Xing, a junior at Qingdao No.1 International School of Shandong Province. I am significantly honored and delighted to be the Deputy President of the Environment Commission for the upcoming TIANMUN 2020.
For me, TIANMUN was the conference that made me fall in love with MUN. I believe this conference has a magical, magnetic force that pulls you towards passion and excitement because of its diversity and professionalism. Hopefully, you will feel the magnetic force of TIANMUN, too!
Model UN introduces topics of issues facing our world for delegates to discuss in hope to make you learn, thrive, and experience to succeed in the future. MUN makes us woke and aware of important things in life not many others our age are aware of. Keeping this in mind, I hope that you will seize the opportunity of this conference and make it one to remember.
Welcome to TIANMUN 2020!