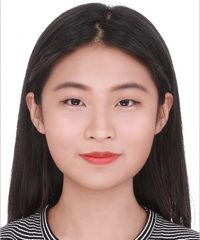 Greetings, delegates!
Welcome to TIANMUN VIII's Security Council. I am GaYoung Son, currently a senior attending the Qingdao No.1 International School of Shandong Province (QISS). It is both my pleasure and honor to serve as your president of the Security Council at TIANMUN VIII.
This conference marks my twelfth conference and fifth conference as a chair. I am certainly aware of how difficult and overwhelming a MUN conference can be for many of the delegates. It is absolutely fine and very natural to make mistakes and be nervous at MUN conferences, especially if TIANMUN VIII is your first conference. I suggest that you observe other delegates, make speeches and amendments regarding your topic and identify that your contribution was worth the effort. The most crucial thing is for you to learn and grow from your mistakes so that you can become a better delegate at future conferences.
As your president, I sincerely hope that you all would make the best out of this conference. Please don't hesitate to ask any questions, step out of your comfort zones, and most importantly, remember to enjoy the conference!
I look forward to meeting you all!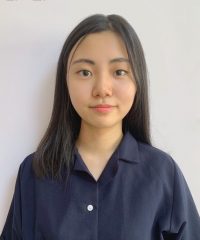 Greetings!
My name is Shinyoung Park, currently attending Tianjin International School. It is my utmost honor to serve you as a Deputy Chair of the Security Council. During 3 days of the conference, I'd like to see all delegates actively participate in the debate and improve public speaking skills. But most importantly, I hope we enjoy the conference!
I totally understand how nervous it is when you need to interact with new people and speak in front of them. I was one of the delegates who like to stay in the comfort zone and avoid raising placards. However, what I want you to realize is that real excitement comes when you start to say something. Whether you think you are good at speaking or not, you will find yourself developing valuable skills. So, take the first step with courage, and don't hesitate to raise your placard!
I look forward to meet all delegates and hope for productive discussions. See you at the conference!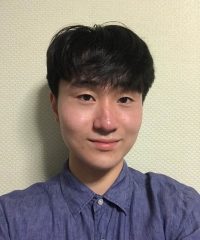 Greetings,
Welcome to TIANMUN 2020!
My name is Ethan Choe and it is my utmost honor to serve you all as the deputy president of the Security Council for the upcoming conference.
Even though I started MUN since 8th grade, it is my first time attending a conference in the Security Council. So, if this is your first time in the SC, don't worry, you are not alone!
Although many of you can be extremely nervous, especially if you are new to the MUN Program, this is also a wonderful opportunity for you to provide a stepping stone for our planet.
I am looking forward to hearing your wonderful ideas and ultimately a memorable conference.