*COVID-19 EMERGENCY UPDATED
    New Chair for this Committee
          Head Chair: Bokyung Jeong
          Deputy Chair: Angela Kim & Minah Park
Head Chair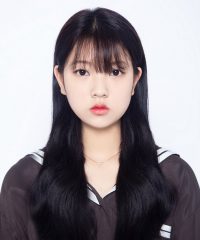 Dear delegates and advisors,
Welcome to TIANMUN 2021! This is Paulina Jung currently a Senior attending International School of Qingdao (ISQ) and it is my utmost honor and pleasure to serve as the head president of the Security Council.
I am thrilled to bring my MUN experiences as the head president of the Security Council. Above all, I am excited to meet, work, and learn from you all! I hope to make this experience not only rewarding but also thoroughly enjoyable for everyone involved.
The Security Council is recognized as the most innovative and unique committees with the prime responsibility to ensure security and world peace. It is also the most difficult committee which requires deep knowledge and understanding of their own country's stance and the issues. I hope that all delegates no matter which country they represent will enjoy to learn the true beauty of the Security Council through TIANMUN 2021.
Once again, on behalf of the student officers team- welcome to TIANMUN 2021!
Look forward to see you in October.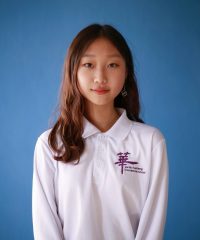 Greetings delegates and esteemed guests,
My name is Angela Kim, a rising junior at Yantai Huasheng International School. TIANMUN IX being my 11th MUN conference, I am delighted to be serving you as the Deputy Chair of the Security Council. What I have realized from my three years of MUN experience is that asking questions, whether it be urgent or complacent, is inevitable. And it is through tackling those questions we can contribute to forging a better future. I thus encourage you to keep asking, thinking, and speaking up for a cause. I look forward to meeting you all at TIANMUN IX, which I believe will be a fruitful conference.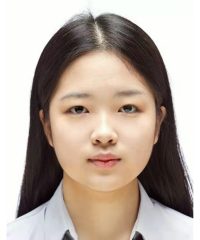 Welcome delegates!
My name is Minah Park, currently a Junior attending Tianjin International School. It is my greatest honor to serve as the deputy chair of the Security Council for TIANMUN IX. This is my sixth year participating in Model United Nations, and it is my fourth TIANMUN conference.
I can never forget the moment when I first entered the committee room. As a delegate who knew nothing about MUN, I was called by the chair two times and shivered in fear while I was making a speech. However, after several conferences, I gained more confidence. This conference could be challenging. Yet, I promise that three days of experience will be valuable. I encourage all delegates to take this opportunity to build relationships with other delegates, learn about the global crisis, and step out of their comfort zones.
I hope all delegates will be able to present fruitful debates throughout the conference. See you soon!