*COVID-19 EMERGENCY UPDATED
    New Chair for this Committee
          Head Chair: Kimberly Ha
          Deputy Chair: Seoyeon(Eileen) Bang &  JuneMo Kim
Head Chair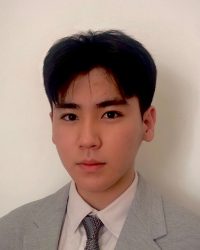 Hello delegates, fellow chairs, and most esteemed guests!
I am Seongwon (Charlie) Yang, currently a senior attending International School of Tianjin, and it is my utmost honor to welcome you to TIANMUN IX as the head chair of the Disarmament Commission.
It was TIANMUN that guided me into the world of Model United Nations back when I was a young, timid grade 7 student. This eventful conference still holds a special place in my heart as it laid groundworks for me to flourish as a fruitful debater and ultimately prosper throughout my MUN career during high school. I still remember the first point of information, speech, and amendment that I made during TIANMUN, uneasily voicing my own ideas and opinions on an issue regarding weapons of mass destruction that the house was fiercely debating upon.
From this experience, I have eventually learned that it is perfectly fine to be terrified from the intimidating atmosphere MUN conferences give off and that it is common for inexperienced delegates to experience uneasiness and even fear. However, I believe it is the responsibility for chairs and fellow delegates to help these newcomers to quickly adapt to the atmosphere of MUN in order to make the conference fruitful as a whole.
Thus, I hope the participants can all help to build a cooperative environment throughout TIANMUN IX and am looking forward to seeing you all!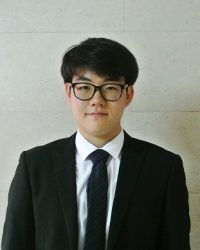 Greetings!
My name is SuHan Kim, currently a senior attending Tianjin International School. This is my 5th year participating in TIANMUN, and it is such a great honor to serve you as the Deputy Chair of Disarmament Commission for TIANMUN IX.
Just a few years ago, I was also one of the delegates who had no idea what is going on. I barely made speeches and asked POIs. I understand how it feels like to do such things in front of a large group of strangers. However, even though it might be challenging, I really encourage all of you to use this time to fully engage in the debate and improve your reasoning and public speaking skill. Don't be afraid to make speeches or ask POIs. It is totally fine to make mistakes.
I look forward to having unforgettable memories with you! See you all at TIANMUN IX!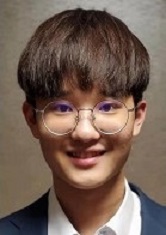 Greetings.
My name is Junemo Kim, currently a sophomore attending the Qingdao No.1 International School of Shandong Province. This is such a great honor to serve you as the deputy chair of Disarmament Commission where various ideas regarding global security and stability will be discussed.
TIANMUN has marked my first MUN conference a year ago and is now marking my first chair experience. I recognize that there will be beginners who have concerns about participating in a MUN conference. However, I want to encourage all beginners to try your best in a MUN conference that will introduces you to global issues, teaches you an insight to present world and inspires you to be a great speaker. In this conference particularly, where students all around China can participate, I believe delegates can have meaningful fruits.
I wish to see you all in October!