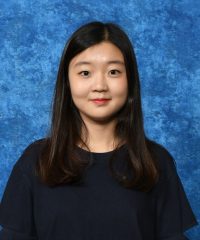 Greetings! My name is JiHee Kim, and I will be serving as the President of the Human Rights Committee for TIANMUN VIII. This year will be my fifth year participating in Model United Nations, and I am more than honored to be able to help and interact with fellow chairs and delegates.
I still remember my first conference, which was a complete disaster. I was "forced" to become the main submitter, even though I had no idea of what I was supposed to do. Nonetheless, I remember my chairs helping me with both my resolution and speech, as well as giving me the confidence I needed to speak at the podium. Although our team's resolution that conference was not successful, that particular experience gave me a strong impression on how MUN works as a whole — cooperation. My point with this story is that even though you are shy and scared, by cooperating with other people and by trying your best, you will be able to take so much more from the conference than just staying quiet and shy.
I hope to engage in fruitful and enjoyable debates this conference. See you all very soon!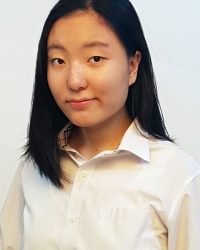 My name is Chae Rin Lim, and I am a senior from International School of Tianjin. I am honored to be serving you as a deputy chair in TIANMUN VIII.
At my first MUN conference, I was half-forced into the whole situation. Consequently, I dreaded the conference so much that I put up writing my resolution to the night before the conference. But guess what? I absolutely loved it. After all the hastily written resolution and the devised-on-the-spot opening speech, I found that debating and negotiating was actually interesting and fun. It would have been much more enjoyable if I had prepared beforehand, though.
But at the end of the day, for some of you first-time-delegates, MUN may not be "the thing" for you. If that's so, something else is probably yours. Hence, I hope to make this TIANMUN conference a place for you to find your true passion, whether if it is MUN or not. Please have fun, and see you at TIANMUN!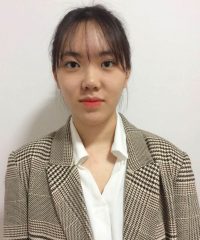 Hello, everyone!
I am Hayoung Shin, currently a junior attending Tianjin International School. I am very glad to serve all of you as the Deputy Chair of the Human Rights Council this year. This is my fourth year participating in MUN conferences and my first year participating as a Deputy Chair.
Looking back to a total of four years of my MUN life, I can definitely say with confidence that I was truly not one of the most active, prepared delegates during the MUN conferences. I still cannot forget my first TIANMUN conference: I only made 1 speech and 3 POIs. I was overwhelmed with fear, worrying that someone would make fun of my speeches and POIs. These feelings are very natural; however, you can definitely overcome your feelings of fear and anxiety if you continuously push yourself into the debate. If you unceasingly challenge yourself during the debate, you will definitely get used to the debate and even become a combative delegate! Whenever you are faced with some difficulties or need some help, feel free to ask me all the time! I am prepared and ready to help all of you throughout our upcoming debate and conference.
Just try your best all the time and get fully engaged in the debate. I am looking forward to meeting each and every of you soon! Be prepared for our productive debate in October!