Greetings!
I am Yeseo Han, currently a Junior attending Tianjin International School. It is my utmost pleasure to serve you as the Head Chair of the UNESCO Commission.
I still remember my first MUN experience, participating in the General Assembly as a freshman filled with both excitement and nervousness. I truly hesitated to raise my placard up high to make speeches or POIs in front of a huge crowd. However, I was able to gain the confidence to squarely express my points regarding the issues discussed with the sincere support of the fellow delegates and chairs. If this is your first MUN conference, do not WORRY! Trust me; you will gradually enjoy the captivating debates and engage in them without even noticing.
Keep in mind that questions are always welcomed. Please feel free to share your thoughts and concerns with the chairs and fellow delegates so that you can make the most of this year's TIANMUN conference. I hope that TIANMUN VIII will leave you with valuable memories that are worth joyfully reminiscing.
See you in November 🙂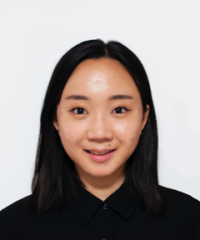 Greetings!
My name is Ji Woo Kim, currently a sophomore attending Tianjin International School. It is my utmost honor and privilege to serve as the deputy chair of the United Nations Educational Scientific and Cultural Organization (UNESCO) Committee for TIANMUN VIII. This marks my fourth year participating in Model United Nations.
I can still remember my very first conference where I was a confused 7th grade student who knew nothing about MUN. I was intimidated by the speeches and POIs many experienced delegates made, which naturally caused me to be a delegate who did not speak most of the time. As time went on, I was able to step out of my comfort zone occasionally and deliver speeches with the help of my fellow peers–of course, with my voice trembling and legs shaking. However, I strongly encourage everyone to take this opportunity to challenge themselves by stepping out of their comfort zone and not being hesitant of making mistakes.
I hope to engage in fruitful debates, and I look forward to seeing all of you soon!
Hello! I am JaeYoun Kim, currently attending Tianjin International School as a senior. It is my greatest honor to serve as the Deputy Chair of this year's UNESCO Commission.
This will be my fifth conference overall, and this will be my first conference as a chair. My first conference didn't go that well. I was not well prepared for the conference and had no idea what to do. Furthermore, everyone in my group was their first time in MUN. However, the chairs and other delegates helped me with the resolutions and the conference. Although our resolution did not pass, it was truly a memorable experience, and I enjoyed it very much. If this is your first conference in MUN and is a bit worried about it, I advise you to be confident, as there will be others who will help you throughout the conference.
I look forward to a fruitful debate and hope that it will be very enjoyable!
See you all soon!