*COVID-19 EMERGENCY UPDATED
    New Chair for this Committee
          Head Chair:  Nicole Choi
          Deputy Chair: HyunWook Park & Suhan Kim
Head Chair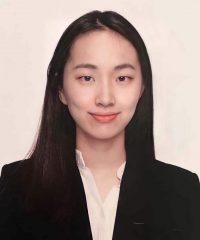 Greetings!
I'm Nicole Choi from Wellington College International Tianjin and it is my utmost pleasure to serve as the President of the United Nations Commission on Science and Technology for Development.  TIANMUN IX will mark my seventh conference and third as a chair.
Having been a delegate myself, I do understand the courage that is required to speak up in front of a large group of people. Looking back, I recall that it was daunting for me to even raise the placard at my first conference, let alone speak.
Now, as a President, I highly encourage you to raise your placards, make POIs, speeches, and amendments and just try your best! With experience, you will be able to gradually build your confidence and become more actively engaged in the debate.
If you have any questions, feel free to contact me and I'd be more than happy to help you out:)
I look forward to seeing you all in person!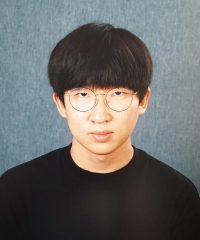 Greetings!
My name is HyunWook Park, currently a Senior attending Tianjin International School. It is my utmost honor to serve as the deputy chair of the UNCSTD for TIANMUN IX. Considering that UNSCTD is a unique committee of TIANMUN, I am excited to see how delegates come up with feasible solutions regarding the topics.
My first MUN experience is unforgettable. Being with people that I have never met was not easy. I understand that it is hard to step out of comfort zones. However, please do not be afraid of making mistakes and give it a try. Then, your TIANMUN experience will be remarkable.
I wish all of the delegates will be able to engage in fruitful debates, and I will be looking forward to seeing all of you!
Greetings!
My name is Eileen Bang, a senior attending Yantai Huasheng International School, and I will serve as the deputy president of the UNCSTD for TIANMUN IX.
Recollecting my first MUN conference, participating in the Advisory Panel of TIANMUN VII, I can firmly state I was neither the outstanding nor outgoing delegate in my committee. I truly hesitated to raise my placard high to make POIs and to approach the podium to express my country's stances on the agenda. Nonetheless, I am still thankful for my chairs who had answered my rudimentary questions and encouraged me to speak up.
Via such experience, I acquired the courage to speak in public and the motivation to extend my MUN career. Hence, I hope all of you can find courage and interest in MUN as I did in TIANMUN IX. I will be looking forward to a fruitful debate! See you at the conference!
I look forward to a fruitful debate and hope that it will be very enjoyable!
See you all soon!